Cast marble shower tray RILIEVO Square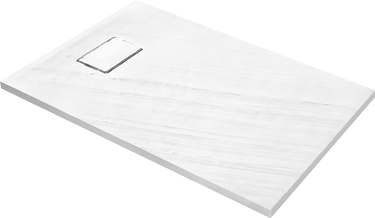 Square shower tray RILIEVO Square made of cast marble (stone structure). Shower tray can be installed directly on the floor or mounted on the floor level. Blü shower trays are made with anti-slip surface.
Adjustable feet are included to price. To be used with shower tray waste RILIEVO/ALBERO. The height of the shower tray is 0-105 mm.
Top Solid, Top Granit colours +25%.
Warranty: Standard 5 years.

Related products:

Shower tray waste RILIEVO/ALBERO
More ->